A day out with mum & dad
Mum and dad came for a weeks holiday just recently, this a report of one of our days out.
8 Jun 2010 : About 2 min reading time
Mum and dad came for a weeks holiday just recently, this a report of one of our days out. Don't forget to click on the images to enlarge them to get a better view. The plan was to drive to the village of Riofrio, walk to the birth place of the rio and have lunch.
Then we would drive on to Laguna de la Fuente de Piedra. Drive on to Antequera to the wolf park and then on to El Torcal nature reserve. Rio Frio is a famous for its trout, you can tickle the trout as you walk up the river in the "no fishing" zone, before heading up to one of the many resturants that serve this fish.
We have a particular resturant which we like, but cant remember the name of. After you park walk following the river up the road, the first resturant on the left you come to beyond the river is it. Our good friends Dora and Dexter from the Isle of Man introduced us to this place on a recent trip over. You can get a smoked trout and salad for €6 here. Me being a veggie obviously eat something else. You can also walk a short way to the birth place of the Rio Frio which I suggest you do as it is located in a beautiful place, the river comes straight out of the rocks!!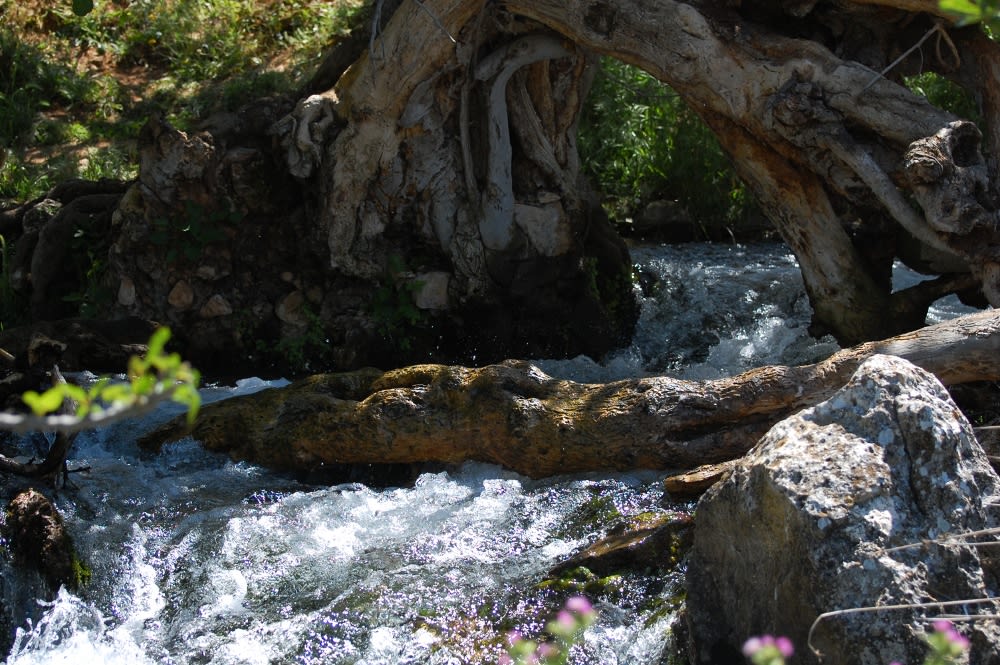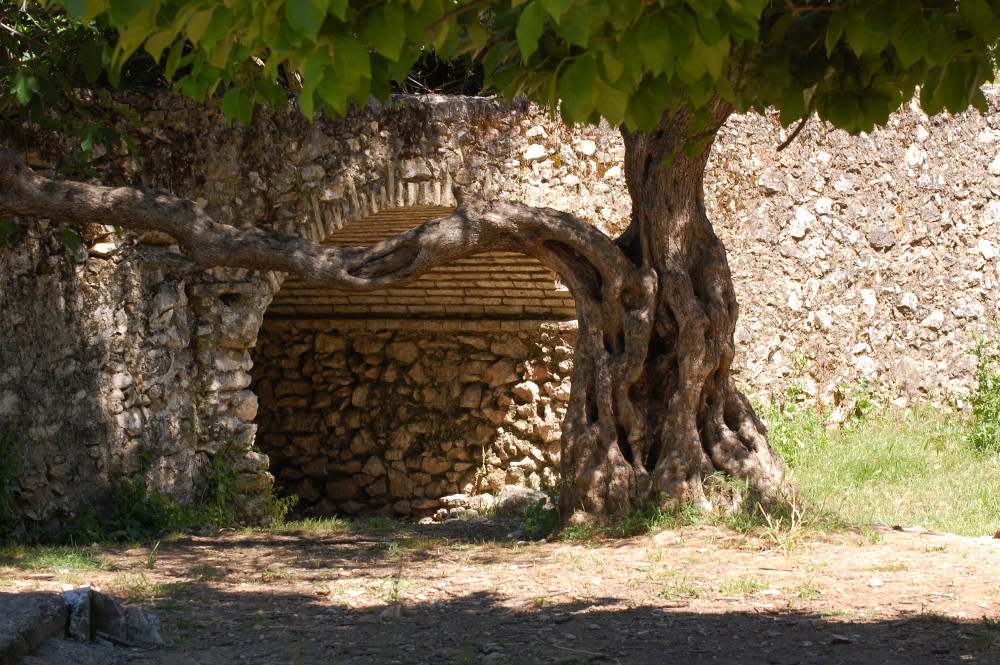 So after the walk and lunch we drove on to Laguna de la Fuente de Piedra to see the Flamingos who call this place home. It is an amazing sight to see so many flamingos in this lake. Unfortunately our tight time schedule allowed for 10 minutes here, but I managed to snap some shots of the flamingos and other residents and mum and dad got to see the flamingos.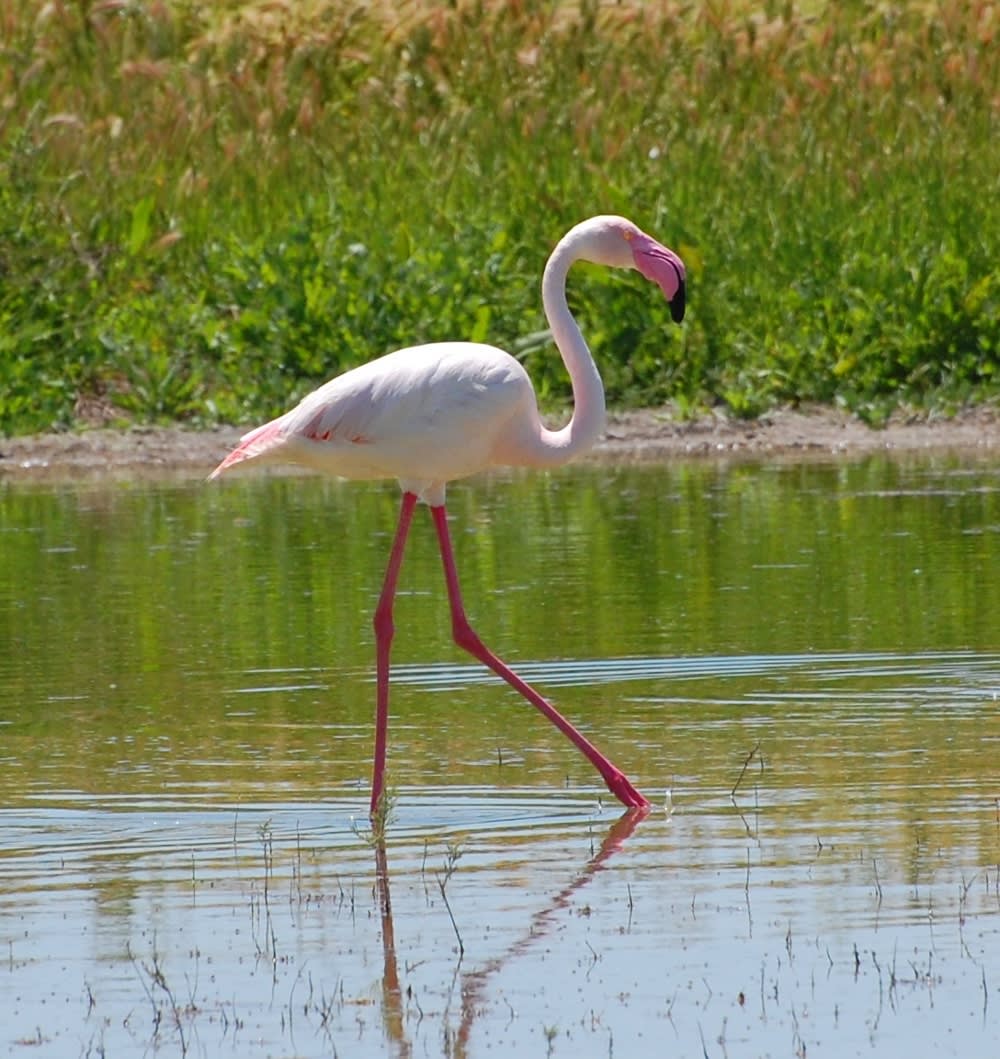 We had to be at the Lobo Park (Wolf Park) just outside Antequera for the 3.30pm tour, we managed it by 5 minutes. Another amazing place, they look after 4 types of wolf, the Timber, Alaska Tundra, European and Iberian, yes there are wolves in Spain. The wolves are so well cared for here, they are not like caged animals in zoo's where the animals pace all the time, they are relaxed and calm. If you are in the area I can recommend a visit to this place.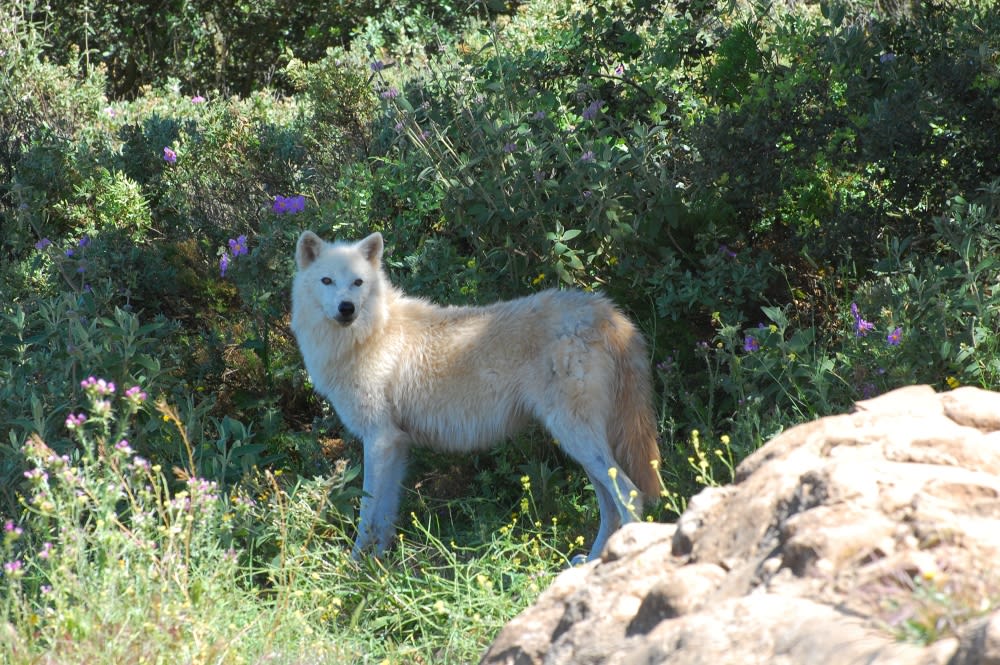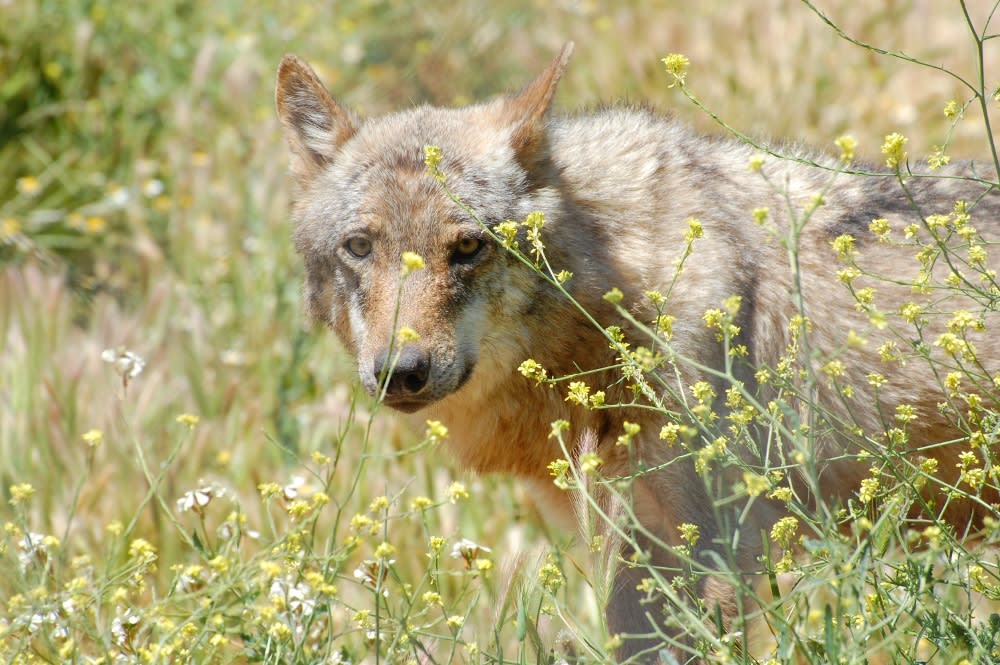 After our tour around the wolves, we drove on to the El Torcal nature reserve.
This place is stunning and has to be seen to be appreciated. It is known for it's unusual limestone rock formations and has resident Griffon Vultures, so a perfect opportunity for another chance to get up close and personal. We walked out to the viewing platform at the visitors centre when Richard came up with an idea to climb up to the ridge and hide amongst the rocks directly below the vultures flight path. Mum and dad stayed in the valley wondering what us idiots were up to now, nothing surprises them anymore. Well it paid off, I got some great photos of the Vultures flying overhead.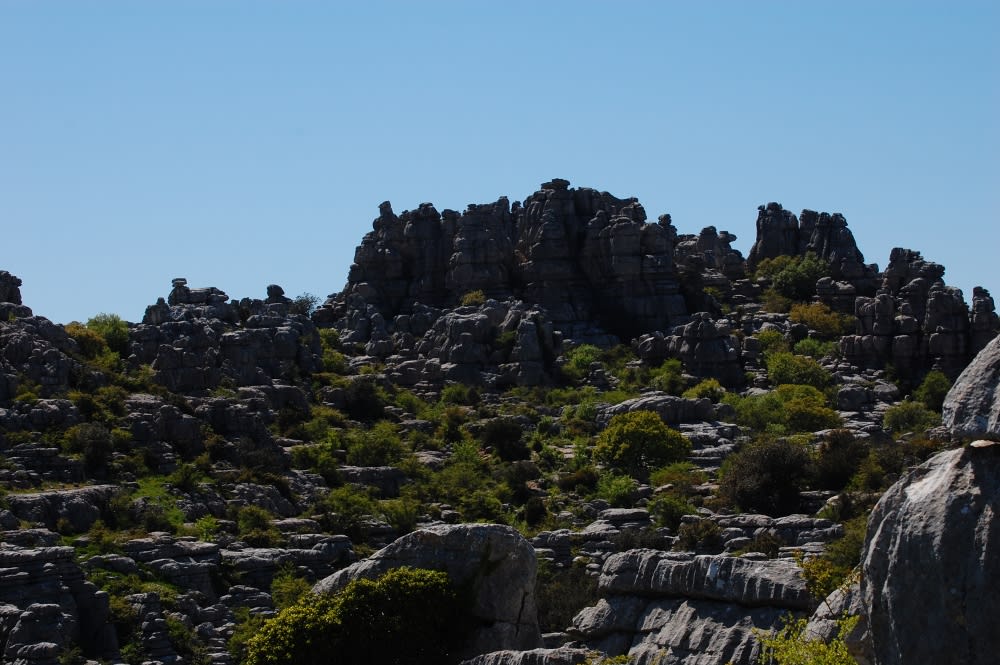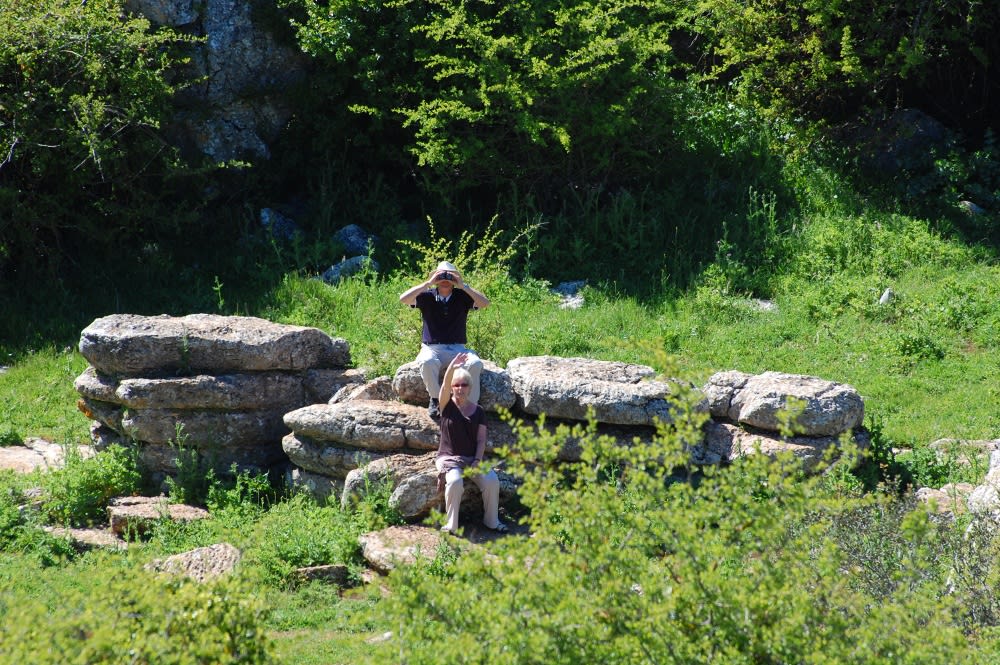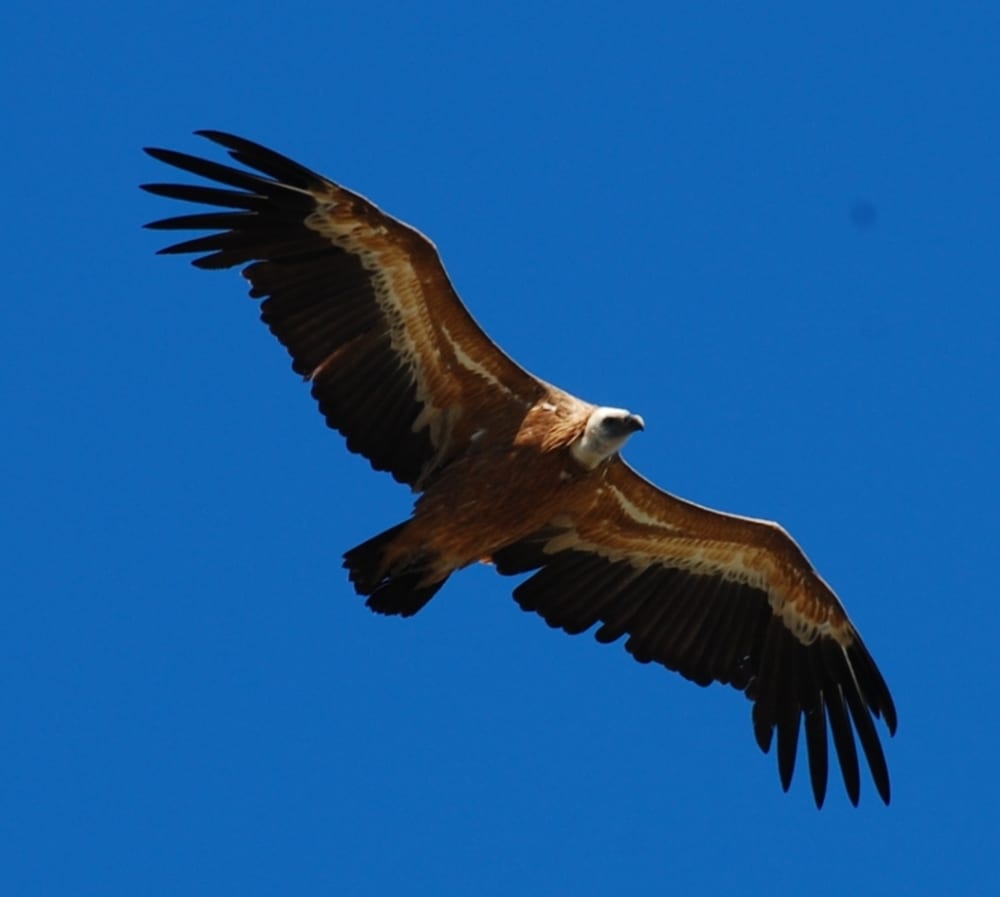 So after a full on day, we returned home to Lanjaron, had a few drinks on the roof terrace before heading to bed.  This is a long day out but if planned well you can fit it all in. Each place is worth a visit.