Chickens, Mules and Two Old Fools
Chickens, Mules and two old fools is the title of a book I recommend you to read
24 Jan 2010 : About 1 min reading time
Chickens, Mules and two old fools is the title of a book I recommend you to read. The book was written by Victoria Twead and was awarded the HarperCollins Authonomy 'Gold Star'. It is an interesting and hilarious read about life here in rural Spain. It seems every rural town/village has its characters, I know ours does, they are part of what makes these places special.
This book will entertain you enormously. You can purchase the book in many different places like Amazon and you can even get the book signed by Victoria herself with a personal message and a handmade, feathery bookmark.
This is what is written on the back cover:
Perhaps if Joe and Vicky had known what relocating to a tiny village tucked in the Alpujarra mountains would really be like, they might have hesitated... They have no idea of the culture shock in store. No idea they will become reluctant chicken farmers and own the most dangerous cockerel in Spain. No idea they will be befriended by an 85 year old spliff-smoking sex-kitten orrescued by a mule.
Life is never dull as they embark on their Five Year Plan. At the end of five years they must decide. Will they stay or return to the relative sanity of England? Vicky and Joe's story is packed with irreverent humour, animals, eccentric characters and sunshine.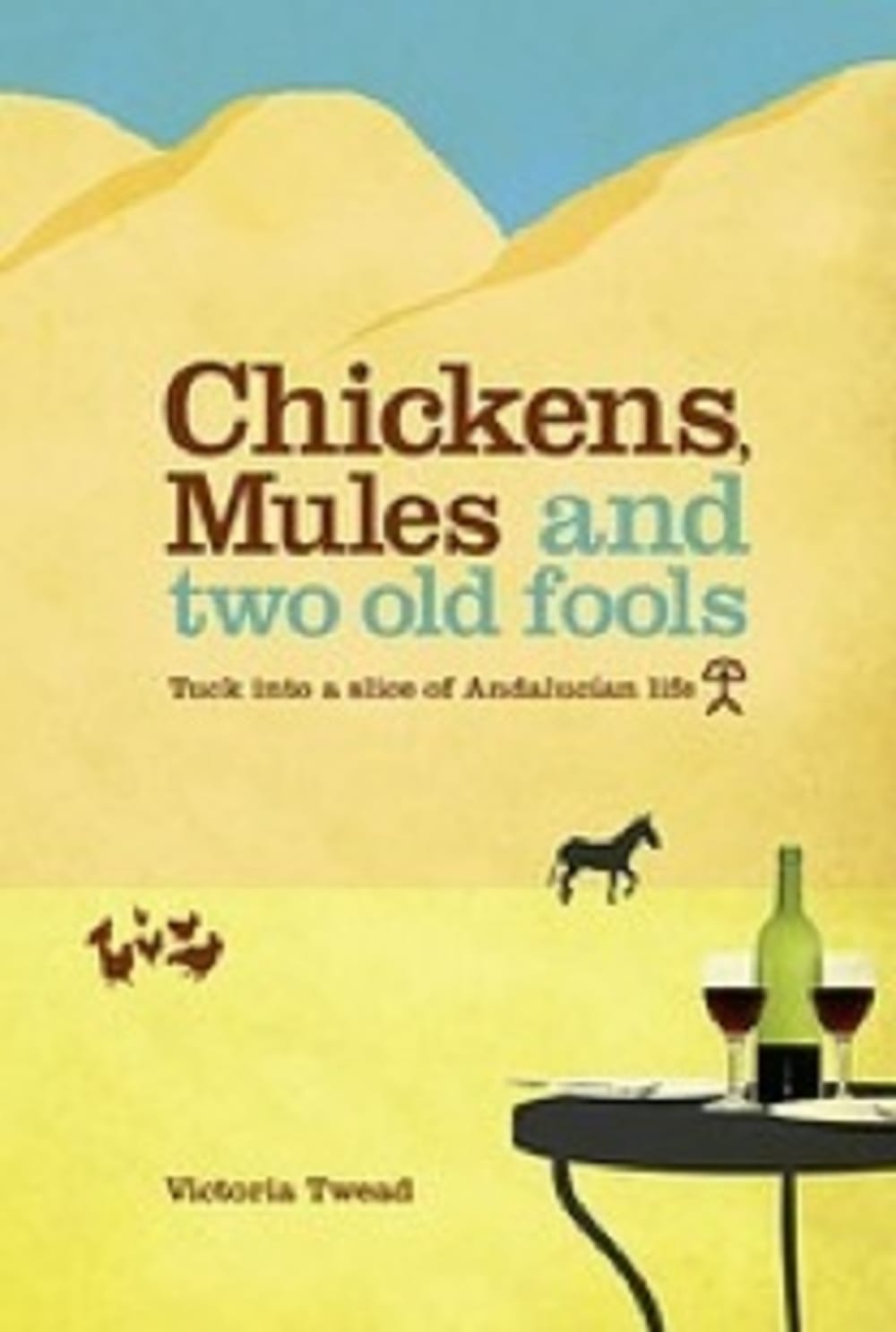 Comments
Victoria Twead: Thanks so much for this! I really appreciate it. We are so lucky to live in the Alpujarras, aren't we? Writing 'Chickens' was a real pleasure because I laughed all the time I was writing, and the fact that it was all true made it even better... Victoria